Professional 2D Animation
WishDD is one of the very few leading companies that offers 2D animation, and has been serving clients across the globe for years now. With our expert use of techniques like morphing, onion skinning, etc., we are able to offer exceptional animations without any hiccups. By choosing us, you will give your business access to some of the most skilled and talented resources. Regardless of how complex your requirements are, you can count on PNC Logos to get the type of 2D animations you want. In fact, you just might get something better, depending on how specific you are about your requirements.
Hire Now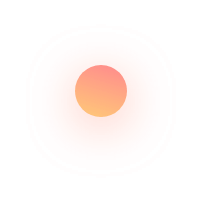 2D Animation Packages
Our experts work hard to build your brand with the most suitable designs. You will be impressed with our dedicated team. Want to take your business to the next level? Check out our Logo Design packages with the best prices.
Basic
$1,499
Script Writing (75 Words) Research and Conceptualization Professional Voice Over Basic Artwork Design Background music Basic Character Animation 1-2 Characters Max. Full HD (1080p) 30 FPS 1 Revision for each stage Duration: 30 Seconds
Standard
$1,999
Script Writing (75 Words) Research and Conceptualization Professional Voice Over Basic Artwork Design Background music Sound FX Basic Character Animation 2-4 Characters Max. Basic Background Animation Basic Logo Animation Full HD (1080p) 30 FPS 3 Revisions for each stage Duration: 30 Seconds
Premium
$3,799
Script Writing (75 Words) Research and Conceptualization Professional Voice Over Custom Artwork Design Custom Background music Custom Sound FX Complex Character Animation Multiple Characters Complex Background Animation Custom Logo Animation Full HD (1080p) / 4K 30 FPS / 60 FPS Multiple Revisions Duration: 30 Seconds