Evolution From "Gold To Paper Money" And To Date Evolve To "Digital currency".
WishDD is a leading exchange development agency. We focus on the big picture to deliver solutions for the path ahead. WishDD is an eminent Blockchain company that provides Cryptocurrency exchange platforms to help buyers and sellers perform transactions with Cryptocurrency. It will be financially secure and highly reliable.
Hire Now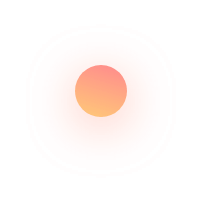 A Suite Of Powerful Exchange Features
Partnered with us means choosing trusted exchange developers. We are with you every step of the success and more. Besides, we're not technical developers, we're creative minds providing outstanding exchange features.
Enjoy Trading From One Screen
A powerful trading engine for one-click trading solutions with an attractive user interface. It provides access to candles, traders, open orders, and other features.
User Reports
Users can also view reports to track trading volumes, investments and profits.
Multiple Payment Methods
We offer many payment and withdrawal methods for quick transactions.
Daily Profit and Loss
The interface provides daily profit and loss reports for measurements.
Instant Notifications
We are adding real-time notifications to let you know what is happening in the market right now.
Live Market Data
Our AI trading bots respond to live market conditions with a real-time market system.
Trade-in just one click
Experience the fastest trading engine ever with the one-click trading option.
Converted to a mobile app
It provides a pocket exchange for a seamless trading experience. Integrate all-powerful exchange features into mobile application.
Secure and easy login
To prioritize user safety, we use a secure and fast login system to protect your data from third parties.
Most Trusted Exchange Control Panel
Control multiple things with the fast-working admin panel includes the user's KYC, orders, new ICO lists, transaction fees, and more.
User Onboarding
This automatic user boarding feature helps you easily track onboard users. Get the full details of the onboard user.
KYC Verification
One tap KYC verification to complete the KYC under banking supervisory standards. It also meets customer due diligence (CDD) requirements.
Multiple User Access
We offer access options to multiple accounts to simplify the management of exchanges.
Reporting Engine
Build an advanced reporting engine that produces multiple types of reports. You can also customize the reporting system in the administration panel.
Encryption
We use SHA -256 encryption to ensure the security and privacy of users.
Token representations
You can exchange multiple tokens at the same time. However, the encrypted token transaction is served successfully.
Escrow services
The coin exchange feature between buyers and sellers with third-party sources. We empower the safe trade of cryptos all around the world.
Multi-Accounts access
The deployed exchange has several sub-management features for managing the exchange. You can add many sub-administrators with specific duties. You can also easily track each user.
Internationalization
Comes with a pool of language options to improve usability around the world.
Meet Our "Anti-hacking" System of exchange
We create an "Anti-breaching" security system to prevent hacking attempts. Our developers write code to ensure secure transaction. We use more than 30 security technologies to provide an unbreakable security system.
Powerful Trade Match Engine
Our powerful trading engine matches real-time orders. It runs machine learning trading patterns to trade faster than ever before.
Jail Login
It deters the multiple failed attempts for a specific amount of time. As a result, it avoids unusual login attempts.
HTTP Authentication
This secures HTTP authentication tokens for user approvals.
Server-Side Request forgery protection
It keeps the system safe and avoids attacks that are sent from pregnable web sources.
Anti-distributed denial of service (DDOS)
Protects the exchange in case an unexpected amount of traffic is coming from different sources.
HTTP Parameter Pollution Protection
Prevent the web attacks that create HTTP getting the information.
Additional Cryptocurrency Exchange Features
Trading features
Real-time market activities Interface features
Day-night mode availability
Web and desktop-based platform Components of Cryptocurrency Exchange