MARKET YOUR INVESTORS
What the point of creating a token if it doesnot reach potentials investors? Market your tokens and increase your reach.
Hire Now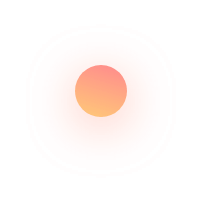 A thin line determining your product's success. Maybe your product is the best, but if awareness is zero, the success rate decreases gradually.
According to 2019 trends, Blockchain Advertising Interest is on the rise. By 2025, the Blockchain market is expected to rise by $176 billion. With more & more people inclined towards Blockchain and tokenizing their Digital Assets, creating innovative techniques for their Marketing becomes all the more important. With more & more people inclining towards the crypto market, it becomes evident to creatively promote your tokens for the upcoming benefits. WHAT ARE IN MARKETING?
For this, the important thing is the correct marketing of your tokens amongst the potential investors. Presence on the internet, advertisement, brand value are some of the factors to keep in mind while marketing. Our digital marketing experts effectively brand your cryptocurrency to the world.
MARKETING STRATEGIES FOR CRYPTO SUCCESS
Deliver Right Idea
Giving out the right presentation of your idea matters the most as it provides a clear idea to the customers as to what exactly your product does.
Engage Your Audience
Using calendar sites such as ICO Countdown, ICO Bench to create anticipation among your the audience for your crypto launch.
Proper Guidance
Our service is not limited to just marketing, and we ensure your audience gets the in-depth knowledge of your product & uses it beneficially.
WHY CHOOSE OUR MARKETING SERVICES?
Advertising
Promoting your product to increase its viewership & persuade people to engage.
Branding
Making your product stand out from the crowd & uniquely selling it.
Product
Object/ system available for use or to satisfy the customer's needs.
Research
Detailed/ careful study of your product to find more information.
Strategy
A general plan to achieve a long-term goal.
Internet
Vast network that connects computers all over the world.
FREQUENTLY ASKED QUESTIONS?