Make an impact with Stunning Logos
The best-rated logo design service with experienced online logo designers
Unique, professional logo design concepts
24/7 customer support
100% money-back guarantee
150,000+ satisfied customers
Hire Now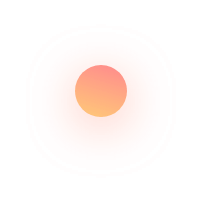 Recently Designed Creative Logos
How to Order a Logo Design?
Place Order & Fill the Brief
Tell us your requirements by filling in a short brief
Get unique and custom designs
Get the best logo design concept in 24 hours
Choose the best logo
Pick your favorite logo design and take your branding to the next logo
Why You Need a Professional Logo Design?
A logo is the cornerstone of your brand's identity, which reflects everything that your brand stands for in a visual format. A custom logo is easily adaptable and reproducible, allowing you to use it as an identity for your website, social media platforms, packaging, and any other article relating to your brand. The uniqueness of your logo is exceedingly important and enables you to stand out from your competitors. Good logos encapsulate your brand's spirit, vision, and personality, conveying your values at a single glimpse. At PNC Logos, we provide you with a custom logo design at the best rates and perfectly tailored to your business' branding needs.
What is a custom logo and what can I expect?

A custom logo features a completely unique concept and design that is crafted from scratch with a focus on matching your custom requirements. Once you've told us your requirements, you can expect a perfectly designed logo as per our communicated timeline.

How can I find a creative logo designer near me?

We've made it extremely simple for you to find a logo designer. All you need to do is fill in the brief and we'll get right down to work producing logo concepts as per your requirements. We'll then send you multiple logo ideas and you can pick and choose the one you like best!

Which colors, fonts, and layouts are the best for your business logo design?

A logo is more than just a symbol. The impact that a logo makes on a viewer depends crucially on the selection of colors, fonts, and layouts. A business logo is effective when it communicates your brand's vision, spirit, and personality. The right selection of colors, fonts, and layouts can turn an ordinary logo into something truly marvelous and perfectly reflective of all that your business stands for.
Our Logo Design Packages
Our experts work hard to build your brand with the most suitable designs. You will be impressed with the dedication of our company. Want to take your business to the next level? Check out our affordable Logo Design packages.
BEGINNER
$129
3 Logo concepts 2 Revisions Dedicated Designer Support Initial Concepts within 48 hours Dedicated Account Executive Multiple File Formats
INTERMEDIATE
$199
5 Logo concepts Unlimited Revisions 100% Ownership Rights Stationery Designs: (BUSINESS CARD LETTERHEAD,ENVELOPE) Initial Concepts within 24 hours Dedicated Account Manager Multiple File Formats
ADVANCE
$279
8 Logo Concepts Unlimited Logo Revisions 5 Expert Graphic Designers FREE icon design Email Signature Design Stationery Designs: (BUSINESS CARD LETTERHEAD,ENVELOPE) Initial Concepts within 24 Hours Dedicated Account Manager Multiple File Formats 500 Printed Business Cards with Free Delivery
PREMIUM
$359
Unlimited Concepts Unlimited Revisions By 8 Designers Brochure Design 1000 Printed Business Cards With US Delivery Free Icon Design MS Word Letter Design Email Signature Design Stationery Design (Print Ready Files) Dedicated Account Manager Initial Concepts within 24 Hours Multiple File Formats
ENTERPRISE
$999
5 Pages Website 3 Stock Images Jquery Slider Free Domain Registration Custom Logo Unlimited Concepts Stationery Design (Print Ready Files) Free Icon Design MS Word Letter Design Email Signature Design Multiple File Formats 500 Printed Business Cards with Free Delivery Unlimited Revisions After Sales Support Dedicated Account Manager
PROFESSIONAL
$1399
Custom Logo Unlimited Concepts By 15 Logo Designers Unlimited Revisions 48 - 72 Hours TAT Web Design (5 Pages, 5 Email Account, 5 Stock Photos) Stationery Design (Business Card, Brochure, Letterhead,Envelope, Invoice) Social Media Designs Email Signature Greyscale Format Color Options Final Files (.AI, .PSD, .EPS, .JPEG, .SVG, .PDF, Tiff) Icon 1 Year Domain & Hosting