Hire Expert WooCommerce Developers
Hire Expert WooCommerce Developers
Hire Developers on a full-time,
hourly, or fixed cost project basis and
manage them as your extended team.
With WishDD, you can
Increase your profitability by over 50%.
Hire qualified developers and get guaranteed results.
Chat with your dedicated developer instantly on a day-to-day basis.
Start in 24 hrs, no minimum commitments.
Work with a team at a modern, secure, Google® verified office.
Hire Now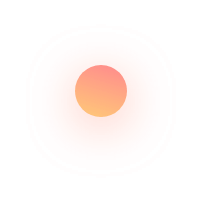 WooCommerce Services
We offer our clients Woocommerce development services including
WooCommerce Website Customization
We develop customized features for your online stores so that your business gets the edge it needs. We create new templates, add functionalities, and apply styling with simple CSS and HTML to help you optimize sales.
WooCommerce Migration
We provide easy and hassle-free migration for your existing eCommerce store from any given platform to WooCommerce without any technical issue. We ensure that the entire migration procedure is executed without the loss of any existing orders, products, and customer data, within the shortest possible time.
WooCommerce Maintenance and Support
In terms of features, security, content and technologies, your site needs to be updated in this evolving industry scenario. Get in touch with our talented WooCommerce developers for your project backups, theme and template updates.
API integration
We create new orders, build reports, manage existing products, add new products, and update products, through WooCommerce API integration. We also help connect your PHP app to a WooCommerce store via the REST API. We manage every aspect of your online store through API integration.
WooCommerce Theme and Design
Our talented WooCommerce team is adept at handling cutting-edge eCommerce sites. Our creative UX/UI designers are capable of creating fully-featured websites that are visually appealing and bring value to your business.
Hire WooCommerce Developers
Hire expert WooCommerce developers "On-Demand" and save time and money. Developers work as your extended team and save you 50% costs in the process.
Easy To Choose Pricing Models
Get a Fixed Price Quote
We'll provide a fully signed NDA for your project confidentiality.
Hire a Dedicated Developer
8 Hrs/Day - 160 Hrs Per Month. Monthly Rolling Contract. 25% Savings over Fixed Price Projects.
Workflow Solution for Leading Digitization Company
They wanted to scale their production team in a cost-efficient way, and to ensure that the quality was up to standard for their government clients. Tech Stack :
Helping Life Happens with a Web App That Drives Financial Literacy
This is a web app that helps insurance companies upload marketing/educational resources (e.g. flyers, brochures, videos, etc.) and drive financial literacy in society. Tech Stack :
How We Helped IDM With Data Collection and Reporting Tools
IDM wanted us to develop a responsive web application that would allow the users to update data and reports about oil-fields in real-time. Tech Stack :
We'd Love To Hear From You
Get Custom Solutions, Recommendations, Resumes, or, Estimates. Confidentiality & Same Day Response Guaranteed!