Hire Expert Ionic Developers "On-Demand"
Hire Expert Ionic Developers "On-Demand"
We Help Build Custom Ionic Solutions, Delivered within budget and in keeping with your deadlines.
.
With WishDD, you can
Increase your profitability by over 50%.
Hire qualified developers and get guaranteed results.
Chat with your dedicated developer instantly on a day-to-day basis.
Start in 24 hrs, no minimum commitments.
Work with a team at a modern, secure, Google® verified office.
Hire Now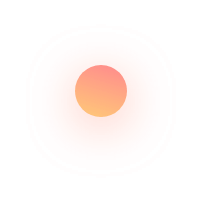 Ionic Services
We offer our diverse client-base leading ionic development services including
Custom Ionic App Development
Connect with us if you're interested in tailor-built Ionic apps. We work around your unique needs by creating visually appealing Ionic apps with AngularJS, NodeJS, HTML5, and CSS. Our unmatched technical expertise and competence in developing custom-designed Ionic apps have earned us a good repute among our prestigious client base.
Ionic eCommerce App Development
Let us build high-quality eCommerce apps on Ionic that render an awesome experience to users with its attractive UI and UX. Our team of Ionic experts is skilled at creating eCommerce web designs, eCommerce mobile sites, eCommerce payment gateway integrations, multi-currency support.
Ionic Testing Services
Having deep technical expertise in testing Web, Android, and iOS apps, our Ionic team takes pride in delivering high-quality bug-free apps for a global clientele. Our qualified testers evaluate each component of an app, right from design, usability, functionality, content to compatibility, before launching it. Industry leaders, startups, SMEs and mature businesses rely on our quality assurance.
Ionic App UI/UX Design
Trust us for trailblazing UI/UX solutions from our dedicated team of Ionic experts. Based on your specific business requirements, our Ionic app developers can create sketches, wireframes, user flow and websites for best-in-class visual interfaces. We're known for developing brand-specific, device-agnostic, intuitive and high-performing UI designs with custom tools and codes, that create a lasting impact.
Ionic Migration Services
We can help your business gain an extra edge by migrating your legacy apps to the Ionic framework. Our coders are experts at migrating your data across databases and apps across development platforms. While porting your enterprise apps, eCommerce apps or legacy systems to newer Ionic versions, we ensure that the process involves fewer infrastructure complexities, improved security standards, greater flexibility and quick deployment time.
Ionic App Support and Maintenance
Talk to our experts to keep your Ionic apps competitive, flawless, high-performant and up-to-date. Known for offering unparalleled customer support over the years, our Ionic specialists are proficient at bug-tracking, third-party maintenance, app version upgrades, CDN optimization, fault analysis, code reviews, feature extensions and overcoming various other bottlenecks to help clients upkeep their app servicing.
Easy To Choose Pricing Models
Get a Fixed Price Quote
We'll provide a fully signed NDA for your project confidentiality.
Hire a Dedicated Developer
8 Hrs/Day - 160 Hrs Per Month. Monthly Rolling Contract. 25% Savings over Fixed Price Projects.
Workflow Solution for Leading Digitization Company
They wanted to scale their production team in a cost-efficient way, and to ensure that the quality was up to standard for their government clients. Tech Stack :
Helping Life Happens with a Web App That Drives Financial Literacy
This is a web app that helps insurance companies upload marketing/educational resources (e.g. flyers, brochures, videos, etc.) and drive financial literacy in society. Tech Stack :
How We Helped IDM With Data Collection and Reporting Tools
IDM wanted us to develop a responsive web application that would allow the users to update data and reports about oil-fields in real-time. Tech Stack :
We'd Love To Hear From You
Get Custom Solutions, Recommendations, Resumes, or, Estimates. Confidentiality & Same Day Response Guaranteed!