Hire IOS Developers "On-Demand"
Hire IOS Developers "On-Demand"
We Help Build Custom iOS Solutions, Delivered within budget and in keeping with your deadlines.
With WishDD, you can
Increase your profitability by over 50%.
Hire qualified developers and get guaranteed results.
Chat with your dedicated developer instantly on a day-to-day basis.
Start in 24 hrs, no minimum commitments.
Work with a team at a modern, secure, Google® verified office.
Hire Now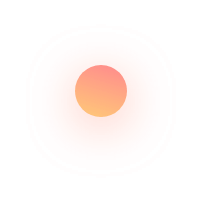 iOS Services
We offer our diverse client-base leading iOS development services including
iOS Application Development and Deployment
Contact us if you're looking to build user-friendly and feature-packed iOS apps for diverse industry verticals including Education, Logistics, Retail, Travel, and more. Our iOS experts have the proficiency to build advanced algorithms and provide architectural leadership while creating your iOS apps. We have broad experience of leading full lifecycle of iOS app development, right from whiteboard through store release.
iOS Application QA and Testing
We have a dedicated QA team that offers a multi-faceted approach to testing your apps. With our app testing services, you will not only be assured of a bug-free launch, but you will also be assured of an effective and economical testing approach that meets your budget and time. We're skilled at using automation and manual testing tools including the Xcode testing framework that helps us go deeper and issue reports. As partners in the QA process, we will test your app in multiple environments.
iOS Support and Maintenance
We're known for our quick and efficient app maintenance services that help our clients with reduced ownership costs. Right from bug fixes, app and library updates, code maintenance, data migration services, server performance optimization, security enhancements, features extensions, UI/UX enhancements to OS updates, we offer it all.
iOS Application Design
Talk to us if you're looking for compelling and futuristic app layouts and designs for your iPads, iPhones and other iOS devices. We have a deep industry understanding of developing attractive prototypes, interfaces, and custom-made POCs for your iOS apps. While developing your app, we tweak and enhance the animations, logo icons.
iOS Application Migration and Upgrades
Get in touch with us if you want to upgrade your outdated iOS app to new versions. Our certified app migration team is adept at porting your app to new platforms, operating systems, and languages, that brings down your cost of app maintenance. We help you expand your brand's reachability through advanced app porting services while keeping your data secure.
iOS Consultation
Capitalize on our technical expertise and skills in the iOS market. We can help you on your iOS journey by offering consulting services related to iOS app architecture, UI/UX evaluation, database planning, documentation development, implementation of security mechanism, code reusability, and Application Lifecycle Management (ALM).
Easy To Choose Pricing Models
Get a Fixed Price Quote
We'll provide a fully signed NDA for your project confidentiality.
Hire a Dedicated Developer
8 Hrs/Day - 160 Hrs Per Month. Monthly Rolling Contract. 25% Savings over Fixed Price Projects.
Workflow Solution for Leading Digitization Company
They wanted to scale their production team in a cost-efficient way, and to ensure that the quality was up to standard for their government clients. Tech Stack :
Helping Life Happens with a Web App That Drives Financial Literacy
This is a web app that helps insurance companies upload marketing/educational resources (e.g. flyers, brochures, videos, etc.) and drive financial literacy in society. Tech Stack :
How We Helped IDM With Data Collection and Reporting Tools
IDM wanted us to develop a responsive web application that would allow the users to update data and reports about oil-fields in real-time. Tech Stack :
We'd Love To Hear From You
Get Custom Solutions, Recommendations, Resumes, or, Estimates. Confidentiality & Same Day Response Guaranteed!