Hire Android Developers
We Help Build Custom Android Solutions, Delivered within budget and in keeping with your deadlines.
With WishDD, you can
Increase your profitability by over 50%.
Hire qualified developers and get guaranteed results.
Chat with your dedicated developer instantly on a day-to-day basis.
Start in 24 hrs, no minimum commitments.
Work with a team at a modern, secure, Google® verified office.
Hire Now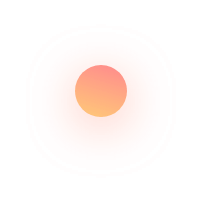 Why Develop Android Apps?
Android Services
development services including
Custom Android App Development
Interested to build customized Android apps? We can offer you diverse solutions to custom-build your app that runs seamlessly across all Android devices. Our certified Android developers have brilliantly created numerous custom apps for a mix of industry verticals within a short time. We've efficiently addressed specific business requirements of small and large companies using the latest Android SDKs.
Android App UI/UX Design
Our extensive experience in UI/UX design has earned us a good repute among our clients. We've been consistently focused on creating reliable and power-packed Android apps that render awesome user experience. Our talented UI and UX team closely collaborates with you to help you visualize your Android app before the development process starts. We make sure you're able to transform.
Android App Support and Maintenance
Do you need someone to take care of your Android software and platforms? Talk to us in that case. We extend all kinds of app support that you need for your business success. Our experts offer Android app and security reviews, UI changes, upgrades, bug tracking, technology tweaks, user-side problem solving.
Native Android App Development
We have substantial experience in leveraging Android Native Development Kit (NDK) for creating native apps for both SMEs and mature businesses. Right from performance optimization to integrations with newest technologies, our vetted Android programmers are deft at building responsive, intuitive and super-fast native Android apps that offer unmatched UI designs.
Android App Testing
Partner with us if you want bug-free app launches and higher app installs. We perform rigorous tests with emulators, simulators and other tools, and check its functionality.
Hire Android Developers
Hire expert Android developers "On-Demand" and save time and money. Developers work as your extended team and save you 50% costs in the process.
Easy To Choose Pricing Models
Get a Fixed Price Quote
We'll provide a fully signed NDA for your project confidentiality.
Hire a Dedicated Developer
8 Hrs/Day - 160 Hrs Per Month. Monthly Rolling Contract. 25% Savings over Fixed Price Projects.
Workflow Solution for Leading Digitization Company
They wanted to scale their production team in a cost-efficient way, and to ensure that the quality was up to standard for their government clients. Tech Stack :
Helping Life Happens with a Web App That Drives Financial Literacy
This is a web app that helps insurance companies upload marketing/educational resources (e.g. flyers, brochures, videos, etc.) and drive financial literacy in society. Tech Stack :
How We Helped IDM With Data Collection and Reporting Tools
IDM wanted us to develop a responsive web application that would allow the users to update data and reports about oil-fields in real-time. Tech Stack :
We'd Love To Hear From You
Get Custom Solutions, Recommendations, Resumes, or, Estimates. Confidentiality & Same Day Response Guaranteed!