Custom Magento Design, Development, & Maintenance Services
Custom Magento Design, Development, & Maintenance Services
Magento is an open-source technology-based e-commerce platform that provides an array of features and flexibility to online merchants. However, concerns regarding product visibility, slow loading, low ranking in search results, extension issues, or upgrade challenges are very common. That's why you should get on board the talented and dedicated Magento developer for everything to work smoothly.
Hire Now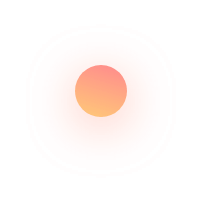 Our Magento Competencies
A successful Magento app development is attributed to our expertise in the following services:
Benefits of hiring Magento Developers at WishDD
Transparent and reliable service
Our in-house Magento team follows strict NDAs.
Client's trust
Consistently gaining the trust of clients with over 100+ real, 5 star reviews on Google.com
Experienced developers
We take up only top developers with proven abilities.
Robust and scalable solutions
we adopt the latest tools and advanced technologies.
Aligned project management
It keeps you away from complex project management issues.
Save up to 50%
Better yet cost-effective solutions.
Easy To Choose Pricing Models
Get a Fixed Price Quote
We'll provide a fully signed NDA for your project confidentiality.
Hire a Dedicated Developer
8 Hrs/Day - 160 Hrs Per Month. Monthly Rolling Contract. 25% Savings over Fixed Price Projects.
We'd Love To Hear From You
Get Custom Solutions, Recommendations, Resumes, or, Estimates. Confidentiality & Same Day Response Guaranteed!