Hire Shopify Developers
Hire Shopify Developers
on a full-time,
hourly, or fixed cost project basis and
manage them as your extended team.
With WishDD, you can
Increase your profitability by over 50%.
Hire qualified developers and get guaranteed results.
Chat with your dedicated developer instantly on a day-to-day basis.
Start in 24 hrs, no minimum commitments.
Work with a team at a modern, secure, Google® verified office.
Hire Now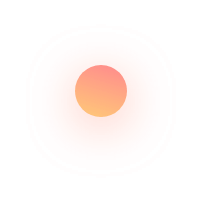 Shopify Services
We offer our clients Shopify development services including
Shopify Mobile Store Development
We create custom mobile storefronts with cross-device compatibility. Our experts have deep industry knowledge to create visually engaging Shopify stores. We have a dedicated team of Shopify professionals who have ample experience in SVN, Git and CVS, for Shopify store versioning, bug-fixing, integrations and upgrades
Shopify Integration
As Shopify integration experts, we focus on creating Shopify storefronts that connect diverse third-party modules and addons. Right from payment channels to ERP and CRM systems to shipping options to marketplaces to third party plugins, we help integrate your online store with enhanced tools to drive conversions and leads.
Shopify Migration
Our certified and experienced migration experts help in shifting your business from eCommerce platforms like BigCommerce, Magento, WooCommerce and Volusion to Shopify. Right from products, orders, customers, inventories, images, taxes, custom fields to third-party plugins, we port all data to Shopify to best fit the industry standards and SEO benefits.
Shopify QA and Testing
We have a dedicated Quality Assurance and Testing team that helps in assessing the usability of your Shopify store. We conduct security testing to evaluate which payment option is working for you, we carry out performance testing to determine whether your site's checkout process is smooth and quick, we run A/B testing to understand.
Shopify Theme Design and Customization
We follow Shopify standards to develop and create custom themes from scratch. We ensure that the design and the theme created for your eCommerce store helps in engaging customers and new leads. Our experts are skilled at PSD to Shopify conversions and Liquid theme customizations. We add advanced features, high-quality graphics and creative layouts to create high-profile Shopify sites that drive repeat businesses.
Consulting and Support
If you want your Shopify web store to function with optimum effectiveness without any technical glitches, talk to us. We monitor website downtime, resolve domain issues, scan malware attacks, offer monthly reviews and reports, discuss marketing objectives, review Google Webmaster and analytics, and offer all Shopify updates. Whether you've built your store from scratch or migrated from a previous version.
Easy To Choose Pricing Models
Get a Fixed Price Quote
We'll provide a fully signed NDA for your project confidentiality.
Hire a Dedicated Developer
8 Hrs/Day - 160 Hrs Per Month. Monthly Rolling Contract. 25% Savings over Fixed Price Projects.
Workflow Solution for Leading Digitization Company
They wanted to scale their production team in a cost-efficient way, and to ensure that the quality was up to standard for their government clients. Tech Stack :
Helping Life Happens with a Web App That Drives Financial Literacy
This is a web app that helps insurance companies upload marketing/educational resources (e.g. flyers, brochures, videos, etc.) and drive financial literacy in society. Tech Stack :
How We Helped IDM With Data Collection and Reporting Tools
IDM wanted us to develop a responsive web application that would allow the users to update data and reports about oil-fields in real-time. Tech Stack :
We'd Love To Hear From You
Get Custom Solutions, Recommendations, Resumes, or, Estimates. Confidentiality & Same Day Response Guaranteed!