Hire Drupal Developers
Hire Drupal Developers
on a full-time,
hourly, or fixed cost project basis and
manage them as your extended team.
With WishDD, you can
Increase your profitability by over 50%.
Hire qualified developers and get guaranteed results.
Chat with your dedicated developer instantly on a day-to-day basis.
Start in 24 hrs, no minimum commitments.
Work with a team at a modern, secure, Google® verified office.
Hire Now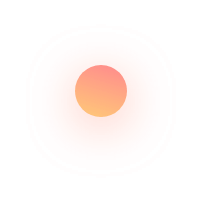 Drupal Services
We offer our clients Drupal development services including
Drupal Web Development
Our experience and expertise ensure we create complex web applications which are customizable, SEO-friendly and mobile-first. Our team of ace Drupal developers have created high performing websites that come with unique designs and layouts, efficiently and cost-effectively.
Drupal Staff Augmentation
We offer quick and impactful solutions for developing sites by bringing in experienced in-house workers along with full-time employees. Our staff augmentation helps in risk-reduction, cost-effectiveness and added flexibility. We offer on-demand tech capacity for new ventures, communication agencies, integrators and web development teams.
Drupal Integration
We offer integration with legacy systems, API and web service integration, seamless SMS, social, SSO and third party integration, CMS and CRM integration and custom development. We ensure cross-browser and cross-platform compatibility while maintaining data quality.
Drupal Commerce
Our well-rounded Drupal team takes a multidisciplinary approach to build fully featured eCommerce sites with well-defined workflows, lists, data structures and displays. We provide unparalleled flexibility while creating eCommerce sites that come with functionalities like shipping.
Drupal Migration
We help your business upgrade to Drupal 8 from earlier versions of Drupal. Our experienced team members can import data from external datasources such as CSV, XML, JSON and MySQL. Our team starts with a careful assessment.
Drupal Maintenance and Support
A maintenance and support agreement with us can help you keep your applications technically sound. We fix bugs, offer security upgrades, tweak Drupal views, rules and blocks, and amend user roles, among other day-to-day operations.
Easy To Choose Pricing Models
Get a Fixed Price Quote
We'll provide a fully signed NDA for your project confidentiality.
Hire a Dedicated Developer
8 Hrs/Day - 160 Hrs Per Month. Monthly Rolling Contract. 25% Savings over Fixed Price Projects.
We'd Love To Hear From You
Get Custom Solutions, Recommendations, Resumes, or, Estimates. Confidentiality & Same Day Response Guaranteed!