Hire Expert Swift Developers "On-Demand"
Hire Expert Swift Developers "On-Demand"
We Help Build Custom Swift Solutions, Delivered within budget and in keeping with your deadlines.
With WishDD, you can
Increase your profitability by over 50%.
Hire qualified developers and get guaranteed results.
Chat with your dedicated developer instantly on a day-to-day basis.
Start in 24 hrs, no minimum commitments.
Work with a team at a modern, secure, Google® verified office.
Hire Now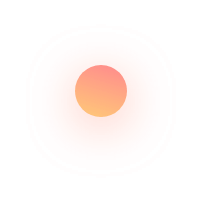 Swift Services
We offer our diverse client-base leading flutter development services including
Custom iOS Swift Development
Let us build rich, cleaner and attractive UI with safer codes using Swift language. Our Swift programmers provide fully customized iOS development services, modify existing codes, develop mobile apps from scratch and implement highly creative solutions to cater to the specific needs of startups, SMBs and agencies.
Swift Upgradation
Keep pace with the ever-evolving technological landscape with our Swift up-gradation services. Our proficient Swift programmers help you avoid outdated information, keep up and stay up-to-date with the latest versions of Swift. Our Swift specialists come with broad industry knowledge.
Swift App Testing
Our qualified testers offer full-range testing services that include areas such as performance, usability, accessibility, security, load, automation and functionality of your Swift applications. Through our in-depth domain knowledge, we bring in specialized test planning and execution strategies using Apple products to realize the true potential of your Swift apps.
Swift App Optimization
We use a comprehensive approach to Swift app optimization by taking into account the design look and feel, user experience, code quality, crash data, app functionalities, bug issues, layouts, and business requirements. Our agile and trusted app optimization methods have helped us build Swift apps that are 10x faster and more powerful. Partner with us to get your Swift apps discovered easily and gain visibility.
Migration to Swift
We'll help you step up the logic, architecture, and performance of your existing systems and apps by replacing each element in Swift. With our migration services, you'll be able to get rid of fragmented systems, improper flows, and outdated apps. Our coders can help in migrating your age-old apps to Swift at low costs and with zero data loss.
Support and Maintenance
Our advanced support services can keep your Swift applications and platforms safe, prevent it from bugs and malware, and make it technologically compatible. We offer code reviews, design updates, optimized interface and upgrades, re-engineering and troubleshooting, app performance monitoring, usability review, porting.
Easy To Choose Pricing Models
Get a Fixed Price Quote
We'll provide a fully signed NDA for your project confidentiality.
Hire a Dedicated Developer
8 Hrs/Day - 160 Hrs Per Month. Monthly Rolling Contract. 25% Savings over Fixed Price Projects.
Workflow Solution for Leading Digitization Company
They wanted to scale their production team in a cost-efficient way, and to ensure that the quality was up to standard for their government clients. Tech Stack :
Helping Life Happens with a Web App That Drives Financial Literacy
This is a web app that helps insurance companies upload marketing/educational resources (e.g. flyers, brochures, videos, etc.) and drive financial literacy in society. Tech Stack :
How We Helped IDM With Data Collection and Reporting Tools
IDM wanted us to develop a responsive web application that would allow the users to update data and reports about oil-fields in real-time. Tech Stack :
We'd Love To Hear From You
Get Custom Solutions, Recommendations, Resumes, or, Estimates. Confidentiality & Same Day Response Guaranteed!