Whiteboard Animations Specialists
WishDD  offers whiteboard animation services to ensure you cover all bases for maximum impact. With our whiteboard animation videos, we create stories that are tailor made for your target audience. When it comes to our whiteboard animation creation process, it is rather simple. Your input will be greatly valued, giving shape to how the whiteboard animation video you want will turn up. For greater engagement, you should consider choosing us for your next whiteboard animation video.
Hire Now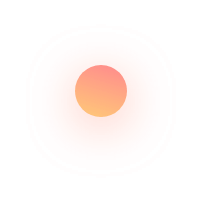 Whiteboard Animation
When you wish to tell a unique story, you need to find a professional who can bring it to life. WishDD is one such company you can trust with your whiteboard animations. Under the black and white appearance lies a significant amount of attention to detail that goes into perfecting the visuals, the sound and subtle marketing. For this reason, we take our time in creating each of our masterpieces, making sure it fulfills the client's requirements and delivers a level of quality that speaks for itself.
Whiteboard Animation Packages
Our experts work hard to build your brand with the most suitable designs. You will be impressed with our dedicated team. Want to take your business to the next level? Check out our Logo Design packages with the best prices.
Basic
$1,499
Script Writing (75 Words) Research and Conceptualization Professional Voice Over Basic Artwork Design Background music Basic Character Animation 1-2 Characters Max. Full HD (1080p) 30 FPS 1 Revision for each stage Duration: 30 Seconds
Standard
Script Writing (75 Words) Research and Conceptualization Professional Voice Over Basic Artwork Design Background music Sound FX Basic Character Animation 2-4 Characters Max. Basic Background Animation Basic Logo Animation Full HD (1080p) 30 FPS 3 Revisions for each stage Duration: 30 Seconds
Premium
Script Writing (75 Words) Research and Conceptualization Professional Voice Over Custom Artwork Design Custom Background music Custom Sound FX Complex Character Animation Multiple Characters Complex Background Animation Custom Logo Animation Full HD (1080p) / 4K 30 FPS / 60 FPS Multiple Revisions Duration: 30 Seconds