Python Web Development
Python is one of the finest and most easily readable programming languages. This platform provides professionals to show core concepts just in fewer lines of code. There are various programming languages available today, but Python has ranked among the top, which is typically used for general purpose programming to develop applications and components.
Hire Now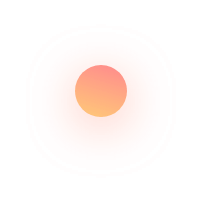 If you looking to make highly flexible & fast to market products or better union of your current technology, you should consider Python language. When we talk about product development strategy, you need an experienced Python Development Partner who clearly know Python and can add value to design, development, deployment & support for your product.
WishDD has a good experience in Python consulting and Python development. With an experienced team of Python developers & experts, WishDD provides outstanding dynamics web apps, custom application development in Django framework, BI & analytics services. Our team caters to your demands for processing large amounts of traffic as well as solving complex tasks very easily, using the defining Python frameworks. We guarantee that our Python-based solutions surely help our clients to meet their business objectives with full support.
Android – which is a fast-growing operating system for smartphone devices has been famous for its every update. Its many-sided, user affable applications & flexibility has made it more favorable. Android applications are the best thing in the current market and are growing over the usual public like wildfire. No wonder, there is a booming demand for Android app development in the world. In this growing market, to find a suitable partner who can provide expertise on Android app solution has become crucial for startups, large and small organizations across a wide range of business.
As a leading Android app development company and with an experienced team of Android app developers; they solve business problems and help startups & enterprises' problems with Android technologies. Our team comprises of experienced Android developers with great proficiency in the platform as well as all its versions. Our extensive platform-expertise makes us capable to provide a full range of Android app development services that are a perfect match for the client's demands. We live up to mark for the clients' particular project demands that help them to accomplish their desired business aims. 
WishDD has a team of technically sound and expert team of Android apps experts that have the required skills and knowledge of Android app platform. Our Android app developers are dedicatedly engaged in developing strong and scalable Android apps. To make use of the latest tools and Android SDK, they can capable to develop best Android app development solutions.
Know Benefits To Choose Python Programming Language
Python is fit for minimum viable products and prototypes. It has user-friendly data structures and improves productivity and activity of the resulting application.
Services Our Dedicated Python Developers Offers
WishDD is a well-experienced team with years of track record in Python development. Our expert Python developers are adamant about quality and they have taught themselves and were moved in the right path to be that way. Frameworks We Use To Deliver Effective Python Solutions
WishDD provides professional Python development in every Python frameworks to give the benefits of ready-made structures, fast application development, and lower costs to our valuable clients.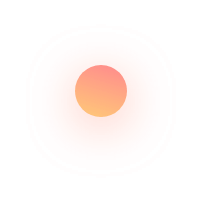 Benefits of Working with WishDD