Hire React Native Developers
Hire React Native Developers
Hire Developers on a full-time,
hourly, or fixed cost project basis and
manage them as your extended team.
With WishDD, you can
Increase your profitability by over 50%.
Hire qualified developers and get guaranteed results.
Chat with your dedicated developer instantly on a day-to-day basis.
Start in 24 hrs, no minimum commitments.
Work with a team at a modern, secure, Google® verified office.
Hire Now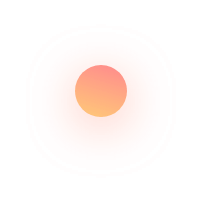 React Native Services
Partner with our React Native experts if you need fast, scalable mobile solutions with outstanding customer outcomes.
Custom Mobile App Development
We pride ourselves in delivering end-to-end React Native solutions that range from designing UIs, prototyping, developing iOS, Android, and cross-platform apps to deployment. Our commitment to innovation and extensive knowledge of React Native API library help us create dynamic apps with excellent UX that keep users coming back.
React Native Migration
Whether you want to revamp your legacy mobile app or migrate it to React Native for enhanced UI/UX, our dedicated professionals and solution architects have got your back. With our legacy modernization services, you can do away with the limitations of age-old technology, revitalize your existing systems, and gain business agility.
React Native Support and Maintenance
We have a decade-long experience as mature problem-solvers that has helped us tackle critical business challenges and deliver top-class support services for complex React Native projects. We've always exceeded our stakeholder expectations .
React Native Consulting
Our React Native consulting team comprises the right blend of experienced veterans and fresh talents. Our proven consultants thoroughly analyze your existing business processes and advise new approaches, trends, and techs to drive your project forward while ensuring optimized costs.
Mobile App Backend & API Development
We offer full backend and API development services for mobile apps built using React Native. Our engineers are skilled in Node.js, PHP, and Python and create custom backend and API services for your mobile app to consume.
Hire Dedicated React Native Developers
Tap into rare talent and unique expertise by hiring our dedicated React Native developers at cost-effective rates. Our easy and flexible hiring models can help you handpick your ideal team on an hourly, part-time or full-time basis.
Easy To Choose Pricing Models
Get a Fixed Price Quote
We'll provide a fully signed NDA for your project confidentiality.
Hire a Dedicated Developer
8 Hrs/Day - 160 Hrs Per Month. Monthly Rolling Contract. 25% Savings over Fixed Price Projects.
Workflow Solution for Leading Digitization Company
They wanted to scale their production team in a cost-efficient way, and to ensure that the quality was up to standard for their government clients. Tech Stack :
Helping Life Happens with a Web App That Drives Financial Literacy
This is a web app that helps insurance companies upload marketing/educational resources (e.g. flyers, brochures, videos, etc.) and drive financial literacy in society. Tech Stack :
How We Helped IDM With Data Collection and Reporting Tools
IDM wanted us to develop a responsive web application that would allow the users to update data and reports about oil-fields in real-time. Tech Stack :
We'd Love To Hear From You
Get Custom Solutions, Recommendations, Resumes, or, Estimates. Confidentiality & Same Day Response Guaranteed!