Video Animation Services
If you want unique animation and creativity, then PNC Logos is exactly what you need to get you to the top in no time. We have specialized video production techniques and design skills that allow you to reach your goals without any hassles. WishDD believes that our work will speak for itself. We understand that businesses deserve the absolute best, and that is what we aim to deliver each and every time!
Hire Now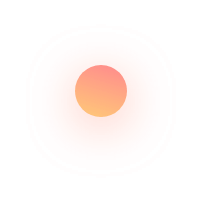 Explainer Video
At WishDD, we are committed to producing animated explainer videos for your brand like your audience has never seen before. We start off by understanding your brand and the customers you need to reach out to. Next, we create fully customized works-of-art that are sure to dazzle your audience and stay in their memory. When you choose to avail our services, our entire team of creative advisors, writers and designers will work with you from start to finish with the aim of portraying your brand in the most engaging way possible.
2D Animation
If you are looking for exceptional 2D animations for your business, you need to look no further than PNC Logos. With our experienced team of illustrators and animators working together to produce 2D animations for our clients using the latest cutting edge technology and graphics tools, we guarantee to deliver a high-quality service each time. Customer satisfaction is our top priority and we don't rest until it is achieved! Whiteboard Animation
When you wish to tell a unique story, you need to find a professional who can bring it to life. WishDD is one such company you can trust with your whiteboard animations. Under the black and white appearance lies a significant amount of attention to detail that goes into perfecting the visuals, the sound and subtle marketing. For this reason, we take our time in creating each of our masterpieces, making sure it fulfills the client's requirements and delivers a level of quality that speaks for itself.