Smart Contract Development
The smart contract developed by WishDD gives you hassle-free, transparent and secured transactions. With the customer being the upper hand, our crypto experts develop the contracts around your needs, thus, giving you the edge. The benefits range over various industries minimizing your expenditure dramatically!
Hire Now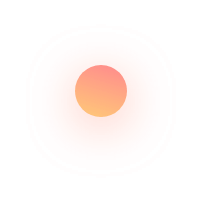 HOW DOES A SMART CONTRACT WORKS?
STEPS FOR DEVELOPMENT OF SMART CONTRACT
STILL UNSURE OF COLLABORATING WITH US
These benefits will make you want us more than ever!
100% Security
Using the most secured Block-chain Technology in the world, your contracts will be 100% secure with us. Our highly encrypted data models are fool-proof giving you an amazing paper-free experience.
Transparent
With no involvement of a third party at any step, you can be rest assured your money is put to good use. Our transparency and trustworthy work will definitely make you come around.
Faster than ever
Our services will leave you astonished as we are committed to you! Switching to a fully automated process, your time will be utilized like nowhere!
We listen to you
Being down-to-earth is our way of caring for you. It doesn't matter if you are new to the crypto world, our experts will walk you through the whole path.
No Paper Mess
With our smart solution to the traditional paper approach, you no longer need to make bundles of paper and keep them safe. It's our job, and you just chill out!
Data Backup
No more worrying about tons of credentials. Remember you are working with us, our management will create multiple copies of important information thus, minimizing data loss chances.