Hybrid App Development
Hybrid App is a software application that is a merge component of web applications and native apps. The most loved element of Hybrid apps in application development is that developers have to write code once, applying it to several platforms. The code is written in cross-platform applications like HTML, JavaScript, and other programming languages.
Hire Now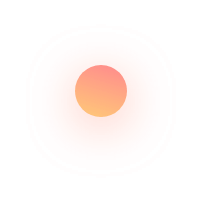 WishDD is a wonderful Hybrid application development company that provides scalable and unmatchable mobile applications. Our experts help to determine the right cross-platform framework that matches your business requirements. We will support reaching the target audience with less cost and rapidly. Our developers use Flutter, Ionic, React Native, Phone Gap, Xamarian for cross-platform app development. We provide a splendid user experience and create a cross-platform app that works on every platform like Android, iOS, Windows, and other devices.Therefore, it is cost-effective and less time-consuming because there is no requirement of writing different codes for multiple platforms. Instead, it saves time and money for business owners by applying the same code to multiple platforms. It is the best of both worlds with less development cost and easily accessible data. However, you can operate offline with Hybrid apps development. The latest framework of Hybrid app developments are Sencha, PhoneGap, and much more. It helps mobile applications function smoothly and present optimal performance.
We understand the business's concerns while developing mobile apps, and we have proved to be the leading mobile application development company. We have delivered over 4000 mobile apps globally and are still going strong to develop more mobile applications. We create powerful hybrid app development that helps businesses to grow without settling for less for anything.
Service We Provide In Hybrid App Development
Why Choose WishDD For Hybrid App Development?
Expert Solution
Our team of experts has a specialization in Hybrid app development. Our developers contribute the best results, which are highly scalable and true-hearted. We provide high-end solutions that meet all client requirements and progress in their business with our application.
Secure & Safe Technology
The technology we used for Hybrid app development is safe and reliable. We are a trustworthy company, and we sustain that label always. Our tools and technology are the latest and advanced, which our skilled experts utilize. We bring out the best and avail benefits by using the latest tools and technologies.
Agile Method
We provide a method that is agile with excellent performance. Our out-of-box approach makes us different and leads us to be the top mobile app development company. Our company is a leading company that provides agile methods in Hybrid app development.
Cost-effective
We provide services that are cost-effective and delivered on time. We maintain the practice and come up with the most beneficial result. WishDD boosts clients' business by providing unmatchable outcomes.