BPO SERVICES
Partner with WishDD— Let Our
Experts Create Out-Sourcing Solutions
For Your Business.
Hire Now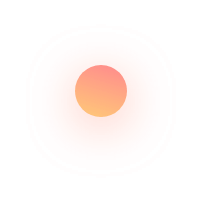 BPO Services— Enhance Your Business Value With Scalable Multi-Domain Outsourcing Solutions
BPO-Business Process Outsourcing is a business practice of contracting non-core business tasks to a third-party service provider. BPO services include accounting, HR handling, healthcare, sales, customer support, etc. Companies invest thousands of dollars in BPO to hire a third-party service provider that is necessary for their operations.
Get Multi-Process BPO Services
WishDDgives you access to a highly skilled and creative team of experts who will assist you throughout. We deliver multiple services ranging from web development, software development, carrying out transactions, to solving all other technological challenges. From back office to front office, WishDD is all set to help you find the ideal solutions for better cash flow and customer satisfaction. Call Center Services to deliver a Standout Customer Experience
A call center is a call answering and customer support system that helps to unlock opportunities by connecting to customers. It's not easy to answer multiple calls while managing your main business, That's why you need call center services to get a competitive edge in the industry. WishDD serves as one of the best call center outsourcing companies in the comprising both inbound and outbound operations. Our teams work seamlessly in both day and night shifts to help you explore meaningful interactions. From startups to large enterprises, we assist all the businesses to enhance their work efficiency through high-quality customer support services.
Why Your Company Needs BPO Services?
Why Choose Our Business Process Outsourcing Company?
WishDD is among the best and cost-effective BPO service providers. We have been working with startups and enterprises all around the world to help them get consistent results. We specialize in: