Hire CodeIgniter Developers
Hire CodeIgniter Developers
Hire CodeIgniter Developers
on a full-time,
hourly, or fixed cost project basis and
manage them as your extended team.
With WishDD, you can
Increase your profitability by over 50%.
Hire qualified developers and get guaranteed results.
Chat with your dedicated developer instantly on a day-to-day basis.
Start in 24 hrs, no minimum commitments.
Work with a team at a modern, secure, Google® verified office.
Hire Now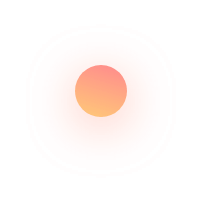 CodeIgniter Services
We offer our diverse client-base leading CodeIgniter development services including
Maintenance and Support
We'll keep your CodeIgniter applications running error-free so that you can focus on your business. We will fix issues, oversee security, server updates, monitor performance, take periodic backups, and take responsibility for regular bug fixes and changes.
CodeIgniter Application Development
Custom app development solutions based on CodeIgniter help developers create scalable, secure, and error-free apps. Our talented team ensures you get tailor-built application suited to your business needs.
Cloud Solutions
We have extensive experience in providing ground-breaking cloud solutions to businesses. From the smallest applications to highly sophisticated web systems, our team has delivered cloud applications diversified business verticals.
Consulting
If your current systems are failing you or you are looking to drive innovation in your business, we'll help you get things started by providing you services which include pre-project consultation and review of current applications. We'll also help you decide the best way to leverage CodeIgniter into your business.
Consulting
We provide custom consulting services in the areas of design and implementation, application architecture, and application development and management best practices.
CodeIgniter Web Development
We use the CI framework based development to create outstanding websites. From eCommerce stores to brand websites with rich features, we do them all.
CodeIgniter Unit and Automated Testing
Leveraging CodeIgniter's unit testing class or using PHPUnit, we can ensure that your application is error-free. We can also run automated tests using Selenium.
Migration
Migrate applications from ASP.NET, Python, RoR or other PHP frameworks (e.g., CakePHP, Symfony, and Zend) to CodeIgniter without any data or functionality loss.
We Work With Several PHP Frameworks
We offer our diverse client-base leading PHP
Easy To Choose Pricing Models
Get a Fixed Price Quote
We'll provide a fully signed NDA for your project confidentiality.
Hire a Dedicated Developer
8 Hrs/Day - 160 Hrs Per Month. Monthly Rolling Contract. 25% Savings over Fixed Price Projects.
Workflow Solution for Leading Digitization Company
They wanted to scale their production team in a cost-efficient way, and to ensure that the quality was up to standard for their government clients. Tech Stack :
Helping Life Happens with a Web App That Drives Financial Literacy
This is a web app that helps insurance companies upload marketing/educational resources (e.g. flyers, brochures, videos, etc.) and drive financial literacy in society. Tech Stack :
How We Helped IDM With Data Collection and Reporting Tools
IDM wanted us to develop a responsive web application that would allow the users to update data and reports about oil-fields in real-time. Tech Stack :
We'd Love To Hear From You
Get Custom Solutions, Recommendations, Resumes, or, Estimates. Confidentiality & Same Day Response Guaranteed!