Work On Or Offline With Scalable, Fast, And Powerful Hybrid Apps
Work on or offline with scalable, fast, and powerful hybrid apps
Stay at the forefront of innovation with hybrid apps. Combining the features of web and native apps, hybrid apps offer you and your customers a means to work online or offline, to upload and download data, and work across multiple platforms. Hybrid apps are fast, flexible, and can be made available through multiple channels. If you want to develop a hybrid app, you can use our developers to augment your teams, or outsource the whole thing to us.
Hire Now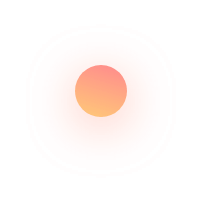 Consultations
We offer in-depth consultations, analysis, and strategic planning before developing your app. This way, there's no wasted time or resources and everything is done according to your specifications.
Cross-platform compatibility
We use industry best practices to make sure your app is functional, presents an excellent user experience, and communicates your brand across all platforms. Our apps are compatible with all major operating systems and mobile devices.
Tailored solutions
We give you a custom solution for your business. This way is cost-effective and efficient because the development process is short and requires little rework. Plus, when we're done, you'll have an app customized to your specifications that you can deploy across all channels and platforms.
Limitless applications
There's a reason most newer startups and innovative companies are using hybrid apps. Hybrid apps offer a cross-channel solution that is versatile and compatible across almost any operating system or mobile device that your customers are using.
Clean and optimized code
Our testing environments, development process, and quality control insures that your app is engineered to the highest industry standard.
Growth
Our hybrid apps offer unlimited potential for growth. Not only can you deploy and market it across all channels and platforms, but our development process is such that it's easy to scale up later.
Easy To Choose Pricing Models
Get a Fixed Price Quote
We'll provide a fully signed NDA for your project confidentiality.
Hire a Dedicated Developer
8 Hrs/Day - 160 Hrs Per Month. Monthly Rolling Contract. 25% Savings over Fixed Price Projects.
Workflow Solution for Leading Digitization Company
They wanted to scale their production team in a cost-efficient way, and to ensure that the quality was up to standard for their government clients. Tech Stack :
Helping Life Happens with a Web App That Drives Financial Literacy
This is a web app that helps insurance companies upload marketing/educational resources (e.g. flyers, brochures, videos, etc.) and drive financial literacy in society. Tech Stack :
How We Helped IDM With Data Collection and Reporting Tools
IDM wanted us to develop a responsive web application that would allow the users to update data and reports about oil-fields in real-time. Tech Stack :
We'd Love To Hear From You
Get Custom Solutions, Recommendations, Resumes, or, Estimates. Confidentiality & Same Day Response Guaranteed!