Android App Development
Programmers using the Android OS have earned worldwide acknowledgment of their knowledge and skills regarding that OS. One reason you may want to hire Android app developers specialists who charge less than programmers based in other countries.
Hire Now
The Advantage Of Getting Android App Development Specialists
The key to making a great Android app is to find programmers with both technical and artistic skills. This means your preferred programmer should know all aspects of using the Android OS but still be able to render artistic design for the app. It is actually not that easy to find such programmers – often a programmer may be blessed with technical skills but is lacking in artistry for the design aspect. WishDD can give you the pick of the best Android specialists we have so that your project will not only perform well but look great as well.
You also need a company that specializes in Android app development and that understands cross-browser compatibility. The company should have customer service ready to accommodate clients from different time zones and from different countries. Some types of apps may be more popular than others but ideally, your preferred Android app developers should be skilled enough to handle any type of app development categories. In addition, the programmers should know how to create apps for multiple types of mobile devices so that regardless of what mobile device you present to them they can accommodate your project requirements.
If you are comfortable with the idea of outsourcing your Android app project to a company overseas, then you might consider our company to serve you. We may be based but we will give you regular updates about the work we render so that it will seem like your project was being made just next door. We will be happy to show you our portfolio of done work to prove that we have the high-quality technical skills for the Android platform and that we cost much less than other app programming companies. If you wish for a free trial service, that is possible to so that we will know how much our pricing should be for the magnitude of your project.
Android – which is a fast-growing operating system for smartphone devices has been famous for its every update. Its many-sided, user affable applications & flexibility has made it more favorable. Android applications are the best thing in the current market and are growing over the usual public like wildfire. No wonder, there is a booming demand for Android app development in the world. In this growing market, to find a suitable partner who can provide expertise on Android app solution has become crucial for startups, large and small organizations across a wide range of business.
As a leading Android app development company and with an experienced team of Android app developers; they solve business problems and help startups & enterprises' problems with Android technologies. Our team comprises of experienced Android developers with great proficiency in the platform as well as all its versions. Our extensive platform-expertise makes us capable to provide a full range of Android app development services that are a perfect match for the client's demands. We live up to mark for the clients' particular project demands that help them to accomplish their desired business aims. 
WishDD has a team of technically sound and expert team of Android apps experts that have the required skills and knowledge of Android app platform. Our Android app developers are dedicatedly engaged in developing strong and scalable Android apps. To make use of the latest tools and Android SDK, they can capable to develop best Android app development solutions.
Know The Benefits of Android Application Development Services Of WishDD in Android App Development
We design, develop and deliver innovative Android applications and games for Android devices, backed effectively with state-of-the-art UI and feature-rich functionality.
Hire Android Developers for customized Android app development services
Android Native Apps Development
Our In-house Android developers make use of all functionalities of Android platform. Native Android app development service occurs an entire code is written in the Android specific programming language. The apps develop using device's core features like contacts, Address book, camera, GPS etc.
Android Hybrid Apps Development
Basic web technologies like HTML5, JavaScript & CSS are acquired for Hybrid app development. The single code base of Hybrid apps which is used to run an application on devices. Android app developers wrap the single code base in Android native app which can be executed on many platforms & OS.
Technology Stack of WishDD
Being a leading Android app development company, we possess comprehensive technology expertise that makes us able to deliver the best apps that match the client's business requirements.
Why does Android App Development Company- WishDD stand out from the rest?
We at WishDD design, develop, test and expand application as per your demand. We bring end-to-end services for Android app development right at your doorstep. Our team of 70+ dedicated Android developers works hard to create the best custom native and hybrid apps for the Android phone, tablet, and wearable devices.
Confidentiality Assurance Experince & Expertise in Android App Development Are You Still Confused with finding out the right place for your Android App Development?
WishDD is a trusted and top Android app development company used to service worldwide. 25 Million Of mobile app is developed since 2011 from the WishDD. 250+ dedicated developers are available to help with your android app needs.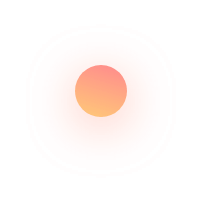 Top 6 reasons are considered as Highlights for Hiring WishDD App Developers
Flexible with Various Technologies
Certain companies in other countries than focus on particular language and platforms to develop projects but whereas app developers are well-versed in multi-platforms and languages and a maximum of app developers are experienced in Android app development.
App Developers are Affordable
In many cases, the budget becomes a problem to develop the app as budget promises the quality and range of services but companies from are highly affordable to hire and work. The cost that App Developers charges are less than other countries as per research.
Enormous Outsourcing Options
Developing a country's economy from emerging technology is high in western countries. The demand for app development services is also high . The growth of IT industry revenue will reach its peak in the future from the App Development Companies. A survey concludes that 59% are already outsourcing from to develop apps with the latest technologies.
Infrastructure and Policies are Supportive
The government has initiated benefits for the IT industries with various policies to boost the IT outsourcing industry. The fiscal benefits from the government are provided for the IT industry, for example, 25 to 10 percent reduction of tax on the fees and royalty is given.
Consists of Talents
The education system of is highly associated as every year number of engineers is given for the top MNC companies like Google, Microsoft, etc. In the IT firms, reported by Statista that is ranked second number of Android app developers.
IT Companies Offers Quality Standards
• Capability Maturity Model (CMM) • International Standard Organization (ISO) • Six Sigma Quality Certification(SSQC) • Total Quality Management (TQM) • Customer Operations Performance Centre (COPC) .