Hire WordPress Developers
Hire WordPress Developers
Hire WordPress Developers
on a full-time,
hourly, or fixed cost project basis and
manage them as your extended team.
With WishDD, you can
Increase your profitability by over 50%.
Hire qualified developers and get guaranteed results.
Chat with your dedicated developer instantly on a day-to-day basis.
Start in 24 hrs, no minimum commitments.
Work with a team at a modern, secure, Google® verified office.
Hire Now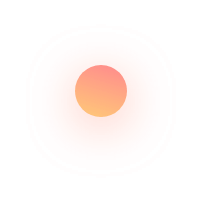 WordPress Services
We offer our clients WordPress development services, including
Web Development
Are you looking for smart WordPress solutions? We can help you evaluate your business needs and create impressive WordPress sites for mobile devices, PCs, and big screens with our WordPress experts. Our developers can come up with Agile development methodologies to offer you tailored WordPress apps that look exactly what you've envisioned and help you convert.
Support and Maintenance
Are you looking for a partner to maintain and support your WordPress projects? Hire a WordPress developer for regular site maintenance, development solutions, upgrades, expansions, and uninterrupted support, suited to your specific business needs.
PSD to WordPress
Our WordPress developers can take a PSD design, slice it and code it into a fully-featured WP responsive site. We can create pixel-perfect, easy-to-use, and fast loading WordPress themes keeping note of the PSD design.
API Development
Get in touch with us to discuss your next API development requirements. Our top WordPress developers can integrate third-party tools and systems, like Google Maps, Google Analytics, MailChimp, etc., through API integrations to make your site extensible.
Consulting and Analysis
Our WordPress experts help you identify the best strategies for your WordPress projects. Contact us for specific recommendations and evaluations related to your site repairs, installations, and updates, whenever required.
Enterprise WordPress Development
We can help you create custom online stores using leading PHP platforms Our WordPress developers' team can help create secure, scalable, and fast-loading enterprise applications that offer a top-notch user experience.
Custom Plugin Development
There's no doubt that altering the core WP code can be catastrophic. However, our experts are skilled at adding multiple customized plugins in WordPress to modify the way core functions work without changing their code.
Performance and Security
Hire WordPress experts who are experienced and adept at implementing the best cyber practices to prevent your WordPress platforms from security threats and malware attacks. Our team members are talented professionals who can restrict external threats and potential hacks.
Easy To Choose Pricing Models
Get a Fixed Price Quote
We'll provide a fully signed NDA for your project confidentiality.
Hire a Dedicated Developer
8 Hrs/Day - 160 Hrs Per Month. Monthly Rolling Contract. 25% Savings over Fixed Price Projects.
Development of Amazon FireTV app for Like Radio UK
It's a new-age TV app that lets young artists register and upload their songs, videos, and performances. The client wanted this app to be an independent video sharing platform. Tech Stack :
How CN Helped Pine Printshop with a Responsive and Top-notch E-commerce Portal
Pine Printshop was looking for a catalog-based site that would help people buy ready-made products (e.g. apparels, board pins, stickers, etc.) and even allow customers to personalize their own t-shirts, caps, and hoodies.
We'd Love To Hear From You
Get Custom Solutions, Recommendations, Resumes, or, Estimates. Confidentiality & Same Day Response Guaranteed!