Affordable Printing Services
WishDD take great pride in offering the best digital and offset printing services for years now. From posters to brochures and booklets, you can get it all here. To ensure your project really stands out, work with our experts to determine what works best for your business. Our range of printing services include single or double sided printing in all paper stocks and sizes, die cut printing, and professional finishing.
Hire Now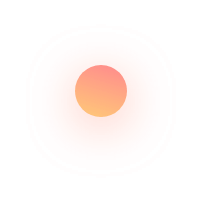 Printing Packages
Our experts work hard to build your brand with the most suitable designs. You will be impressed with our dedicated team. Want to take your business to the next level? Check out our Logo Design packages with the best prices.
Products
100
Prints
250
Prints
500
Prints
750
Prints
1000
Prints
1500
Prints
2000
Prints
2500
Prints
Business Cards
2″ X 3.5″ 16PT Matte/Dull Finish Business Cards (Available in round corner)
–
–
–
2″ x 3.5″ 16PT Business Cards UV on 4-color side(s) (Available in round corner)
–
–
–
2″ X 3.5″ 16PT Business Cards with Spot UV on both sides
–
–
–
–
–
2″ X 3.5″ 16PT Round Corner Business Card with Spot UV on both sides
–
–
–
–
–
2″ X 3.5″ 16PT Matte/Dull Finish Business Cards w/ Spot UV on both sides
–
–
–
–
–
2″ X 3.5″ 16PT Oval Business Cards with Matte/Dull Finish
–
–
–
2″ x 3.5″ 16PT Oval Business Cards with UV on both sides
–
–
–
2″ X 3.5″ 16PT Business Cards with AQ
–
–
–
–
–
2″ X 3.5″ 16PT Business Cards with Satin AQ
–
–
–
–
2″ X 3.5″ 16PT Business Cards with No Coating
–
–
–
2″ X 3.5″ 32PT Uncoated Painted EDGE Business Cards
–
–
–
–
2″ x 3.5″ 20PT Clear Plastic Business cards with Round Corners
–
–
–
2″ x 3.5″ 20PT Frosted Plastic Business Cards with Round Corners
–
–
–
2″ x 3.5″ 20PT White Plastic Business Cards with Round Corners
–
–
–
2″ X 3.5″ 16PT Suede Business Cards with Raised Spot UV on Front only
–
–
–
–
2″ X 3.5″ 16PT Suede Business Cards with Raised Spot UV on both sides
–
–
–
–
2″ x 3.5″ 16PT LEAF Business Cards UV on 4-color side(s)
–
–
–
–
2″ X 3.5″ 16PT LEAF Business Cards with Spot UV on both sides
–
–
–
–
–
Letterheads
8.5″ X 11″ LETTERHEAD on 70lb LINEN
–
–
8.5″ X 11″ LETTERHEAD on 70lb Premium Uncoated Text
–
–
–
–
–
Envelopes
9.5″ X 4.125″ #10 ENVELOPE on 70lb Premium Uncoated Text
–
–
–
–
9.5″ X 4.125″ #10 ENVELOPE on 70lb Premium Uncoated Text – Standard Window
–
–
–
–
Post Cards
4″ X 6″ 16PT Matte/Dull Finish or Glossy Postcards
–
–
–
4″ X 6″ 16PT Matte/Dull Finish or Glossy Round Corner Postcards
–
–
–
Stickers
2″ X 2″ ROUND CORNER Stickers with UV
–
–
–
–
–
2″ X 2″ ROUND Stickers with UV
–
–
–
–
–
2″ X 2″ Stickers with UV
–
–
–
–
–
2″ X 2″ Stickers with Akuafoil With UV
–
–
–
–
–
2″ X 2″ Matte Vinyl Stickers with No Coating
–
–
–
–
–
4″ X 3″ Indoor Magnet with UV Coating on 17PT
–
–
–
–
4.25″ X 6″ Indoor Magnet with UV Coating on 17PT
–
–
–
–
4.25″ X 5.5″ Indoor Announcement Magnet with UV Coating on 17PT
–
–
–
–