Engagement Models
We have developed different engagement models for our clients. You can choose as per your budget and preferences. Choose any of the models discussed below and we are ready to start!
Engagement models as per your preference.
All models are developed after evaluating factors clients consider.
Rest assured of unmatched services for any of the models.
Hire Now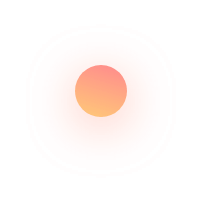 The Fixed Cost Model is ideal for well-defined projects of low to medium complexity. The model requires well-defined technical requirements in the form of software specification documents. This allows the team to know project-related risks beforehand. The projects are typically neither changed nor extended during implementation. The fixed cost model requires some support from the customer in the form of timely and relevant feedback and decisions.
Hiring Developer with Dedicated offshore Developer model is the most effective way to save development cost associated with your project. This enables handpick your own dedicated developers to get benefit of cost, quality and flexibility. You can control over your team and keep yourself updated on the project status. Unlike the restrictions imposed by fixed cost model per project basis, dedicated developer model is highly advantageous and leads to quality output. Hire dedicated developers on hourly/weekly/monthly basis to get quality software development with significant savings.
Following are advantages of Hiring Dedicated Resources from WishDD
This engagement model is utilized when the resources in the project and the time allocated cannot be estimated upfront at the very beginning. It is ideal for a project that is continually evolving with frequently changing requirements. You can even use the time & material engagement model when the projects that you are dealing with are complicated but hold high potential for growth shortly. In recent times, amongst other engagement models, time & material is gaining more prominence. The reason for that being, it enables more control over the development progress and cost by eliminating the scope for an educated guess at final expenses and a high probability of further overpriced changes.
Offshore Development Centre
WishDD has an offshore team that conduct accurate, efficient and cost effective software development. We have mutual relationship throughout the project life cycle.
This model accrues benefits to our customer in terms of quality, efficiency and cost savings. In partnership with client's team we can deliver 24×7 availability & productivity.
The offshore team engaged on daily basis to, working to advance your interests. The advantages are evident for small to mid-size businesses that often do not have the capacity of edge with an offshore development team, to the enterprise customer in need of cost effective, competent resources to develop software and manage project responsibilities.
Offshore Development Centre
Digital Transformation begins here!
Let us write your business's growth story by offering innovative, scalable and result-driven IT solutions. Do you have an idea that has a potential to bring a change in the world? Don't hesitate, share with our experts and we will help you to achieve it.