An Engagement Model Full of Success
Have you ever been in a situation where you want to hire a firm or mobile development agency to develop the web or mobile app but are not sure which engagement model to choose out of the three popular engagement models? Your confusion ends right over here! One of the most ordinarily used IT outsourcing engagement models which are ultimate when you want to ensure predictable costs be acknowledged upfront before investing a single penny – Fixed price engagement model is the solution to all your project handling issues. Our expert says that it is one of the most operative and suitable models to cut down on your costs; maintaining your budget.
Hire Now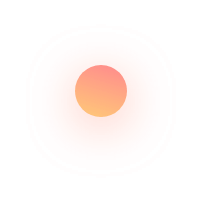 Grab a Chair and Talk to Our Team
This model is well-matched to clients who have a well-structured process to collect requirements, possibilities, deliverables and approval criteria for the project. Through this low-threat model, we closely discuss and work with clients to outline expected deliverables and timelines and then we execute the projects on the determined fixed-price and billing basis. All through the development phase, we provide phase-wise delivery and keep up with the delivery schedules. The moment your need is clearly outlined in adequate detail, our team will estimate the project scope and complication, and provide a project delivery schedule alongside a fixed price for the comprehensive software development. Underneath this business model, we guarantee excellence and quality delivery of the final product within a pre-scheduled time structure and you approve a mutually agreed fixed price for the project execution.
We will sit down with you and quote appropriate prices at the outset and the entire project development is supported within that pricing structure. The below hierarchy describes how the project begins: 
This Model offers all the Possible Benefits You Could Imagine!