Handle Your Commercial Projects with Ease
Gift your office a spacious customer support cell and utilize it for different purposes in order to boost your manpower and productivity as well; letting you enjoy an extra mile over your competitors in the line. As luxurious as it may sound, it is not as easy to bring this dream to life! So what can you possibly do to make your dream office environment and space come to life? You ping WishDD up and leave out all the rest to them!
Hire Now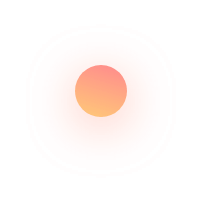 Our team will provide you with not only mind-boggling solutions but also help you integrate your customer support cell while you are left with more space and less monetary investments. Nevertheless, cutting the cost of maintaining equipment and giving out annual bonuses to employees will increase the productivity percentage better than before! 
How Does Choosing Hire Dedicated Resource Engagement Model Serves You?
In this model, clients enjoy energetic support from their dedicated account manager and stay in control of the work that is allocated to the developer. This model is idyllic for the clients who may already have an in-house team in place that they can expand as needed or are looking for a very small team. According to the requirements or expectations of the clients, this model allows the client to increase or decrease the number of developers that are working on the project. The study proposes that by using the Dedicated Resource Model, one can cut down the project expenses by up to 40%. Nevertheless, it is advantageous for any business to contract out their work and directly hire a team of capable professionals for an identified timeframe in which chosen IT professionals only work for them.
Reasonable rates without any hidden charges
The expenditures of hiring employees, administration and other benefits are provided to the clients, along with groundwork, system needs to sum up to a very huge amount. Also, the model itself is very clear and there is no hidden charge like the ones that other models usually have. Authority to pick your own team You can make your own team and customize it as per your necessity and budget. We as experts in this line suggest you to make a team of experienced and young professionals to make sure you do not overpass your expenses and at the same time get the well trained and experienced professional on the main spot. You can switch the team members
The client in this model gets the elasticity to change the team members as the project advances and different team members can be added and switched as per the project requirements.
Time is a substantial treasure!
Dedicated Resource Model is a quick way to straight away start the development of a website, mobile application or software rather than killing and wasting any time! To us, time is money.
Execute a flawless project
Professionals can be hired who have great command and expertise over frontend, backend, UI/UX development and her technologies so that you do not have to negotiate on the quality of the product.
Choose The Option Ideal for Your Project
Basic advantages of the dedicated resource model are that it is suitable and extremely flexible for long-term projects. Excellent Development Strategy and Methodology
Dedicated Resource Management team uses the most highly responsive methodology of product development which guarantees that the project is accomplished in the pre-determined budget and inside the time frame agreed for the budget. The team usually has long experience in working with agile methodology and unless a team has worked on this, it is difficult to deliver the project in time. Hiring a developer or a team of professional developers is a great way to develop a project which needs to be developed quickly.