Human Resource Management System
HRMS is the core of IT infrastructure within an organization. It is focused on Human Resource and developed around the needs to manage it. It includes mainly: Employees' Profiles, Leave/Attendance Management and Payroll Management. It may also include a module to manage the process of recruitment. The Human Resources Division within any organization is charged with among other duties: Recruitment, Personnel Record Management, Attendance and Leave Management, Annual Evaluation, Promotions, Terminations, Transfers, Payroll generation and a number of others.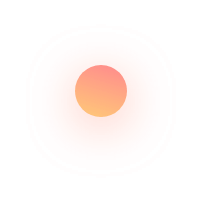 Main objective of HRMS is to improve record keeping of personnel records and to improve the Human Resources Division's service delivery through the reduction of time and efforts required for managing the employee related stuff.
Managing Officials in an appropriate and organized way in terms of their Payroll and associated information and keeping track of changes is one of the main focuses within an organization. Maintaining accurate and timely payroll and managing all aspects of Payroll management processes can be a serious challenge without proper management system. The use of Payroll Management Systems in organizations can expedite the task of managing Payroll records and a whole spectrum of Payroll management processes leading to the benefits such as improved organizational efficiency through better utilization of human resources.
Main objective of Human Resource Management System is to improve performance, accuracy and authenticity, log-keeping and to improve the Payroll section's service delivery through the reduction of time and effort required.
Employees Profile Management System
An HRMS module to cover all the information that most organizations like to record about their employees. It consists of employee's personal and official profiles. These profiles are supposed to represent information like: an employee's name, gender, age, father/husband's name, CNIC, qualification, work experience, skills, job description, designation, department, branch, leave quota, salary, allowances, bank account, contract information and much more.
HRMS-Employee Personal & Official Profile Management
Biometric Attendance/Leave Management System
Optimized time management and best utilization of human resource i.e. man-hours is one of the major tasks of HR management and a challenge for top management within an organization or institute. With our software solution, keeping track of an employee's assigned working hours and its deviation from real worked-hours helps top management to point out the resource leakage. We offer an effective Attendance Management System.
Payroll Management System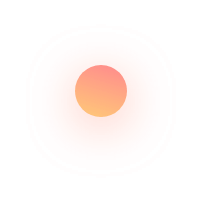 Step-I :: Payroll Calculation
Step-II :: Payroll Generation
Some Other Features
Creation Of New Payroll Schedule. Ability To Generate Payroll Reports Prior To The Close Of Pay Period. Ability To View And Correct Errors Prior To The Closing Of The Pay Period.
Customer Management System
Reports
We offer comprehensive and very useful reports as per formats defined by our customers.