Working Smart is better than Working Hard!
A milestone-based billing model develops a long-standing partnership between a client and the contractor. If you are one of those clients who like to pay as you have planned and as you go, this is the most suitable engagement model for you. Each of the development milestones and phases is penned down at the beginning of your project by a unanimous agreement. Payment schedules are tied to these milestones and have visible progress monitoring which greatly helps in reducing risks. It is a highly efficient way of increasing productivity rates. Lump-sum compensations of services often leave resources exhausted too soon whereas a milestone-based billing approach keeps the cash flow coming in, making it easier for the service provider to maintain a rhythm of work and output. 
Hire Now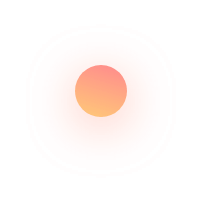 A Billing Engagement Model with Benefits
Using this model, the client can relish knowing the fact that a company can effectively work upon the outlined requirements and details of the project because there is pre-scheduled profits to be rewarded at fixed points.
Efforts and Accountabilities
Milestone-based Billing is a very productive choice for those clients who are organizing and working on remote projects. The payment schedule is strengthened to keep a check on the progress. Through these dedicated facilities, we are here to serve you with finest skill, wide-ranging resources, flexible hours of work, and time to provide luxuries to the customers. It takes great effort to prevent the Intellectual Property Right (IPR) of the customers. Those customers who necessitate consistent offshore support choose dedicated facilities for a cost-effective solution. Our Sincere Recommendations
Milestone-based Billing Model is typically modified to grander scale operations which are predictable to last over months, making it more functional to offer a payment method in parts over a steady and regular cycle. Projects with greater price-tags also call for Milestone-Based Billing as it offers the client company to make payments in portions and all the while keeping an eye on the progress of the work till its completion. We, WishDD highly recommend involvement by client companies in the work representative in order to ensure the work is going on the right track and according to the requirements of the clients.